Book Your Dubai Creek Dhow Cruise
Contents
Once, the Dubai Creek was a central trading hub divided into two districts: Deira and Bur Dubai. It was the primary port in the city back then connecting to regions like East Africa and India; the Creek was also predominantly used by olden fishing communities in the UAE. Today, the Creek has developed significantly and is home to several famed towers, historic sites and tourist attractions. If you're looking for a unique way to explore this side, why not go for a dhow cruise at the Dubai Creek?
Why Go For a Dhow Cruise at Dubai Creek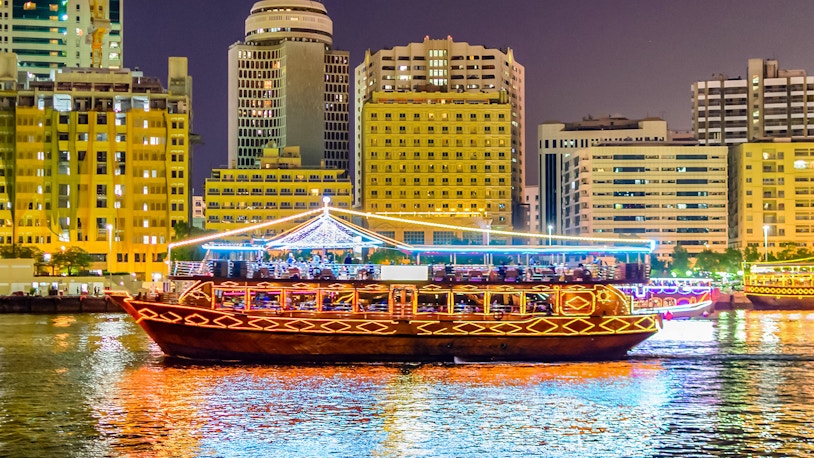 At the Dubai Creek, guests have the unique opportunity to learn how beautifully the city has blended the old with the new, the classic with the contemporary.
As you cruise along the gentle waters of the Creek, discover the historic charm of the city; you'll get to see landmarks like the Heritage Village, Chamber of Commerce & Industry and more! 
Moreover, if you select the right Creek dhow cruise, your experience will include a splendid continental buffet dinner and a mix of live entertainment options.  
Book Your Dubai Creek Dhow Cruise
What to Expect on a Dubai Creek Dhow Cruise?
On Dubai Creek cruise, you're in for a fun-filled, holistic experience. Not only do you get a memorable view, but as a cherry on top, you also get a delicious meal and some live entertainment!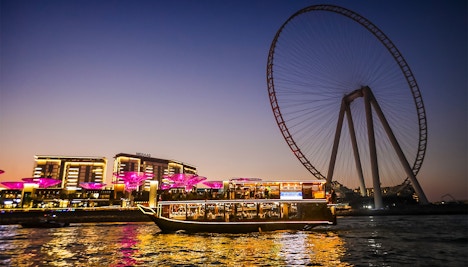 Sightseeing
While on a dhow cruise at the Dubai Creek, you'll have the chance to see where old Dubai meets the new. The setting is ideal for a relaxing evening: pleasant winds, calm waters, and renowned landmarks at the Dubai Creek, like Sheikh Saeed's House, Old Boat Fort, Sheraton Dubai Creek, Heritage Village, National Bank of Dubai and more. Guests can opt for both day-time and evening cruises.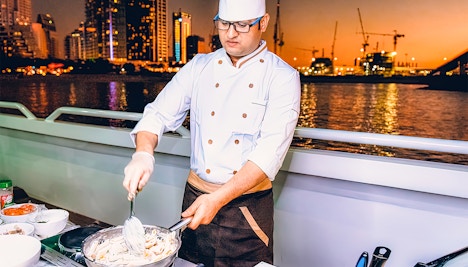 Dinner
Take your experience up a notch by opting for a Dubai Creek dinner cruise. Right under the star-filled skies, enjoy a wonderful meal, complete with a 3- or 5-course meal with delectable dishes from around the world. While you indulge in your dinner, soak in the wonderful sights around you! Your dinner cruise also includes welcome refreshments, mineral water/soft drinks and some delicious dates.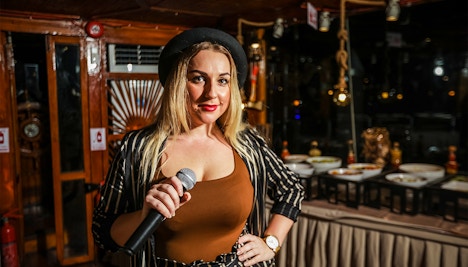 Entertainment
An evening on a dhow cruise is incomplete without some live entertainment to keep your spirits high through the journey. Prepare for some live music in the native language by professional singers, along with fun Tanoura dance shows, puppet shows or magic shows, depending on your ticket option. You are sure to be charmed by the entertainment options on a Creek dhow cruise.
Plan Your Experience
Timings
Location
Guidelines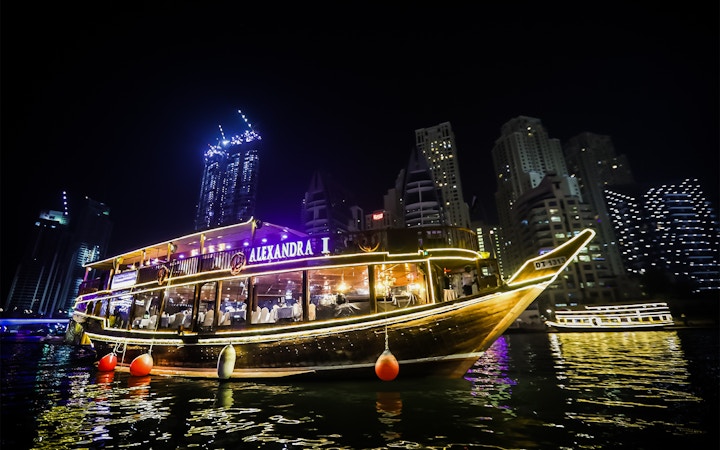 What are timings for Dubai Creek dhow cruises?
Evening cruises are scheduled between 09:00 PM to 11:00 PM; day-time cruises start from 10:00 AM till sunset.
When are Dubai Creek cruises available?
Dubai Creek cruises are available every day of the week. You can also choose between taking a day-time or night cruise.
How long is a Dubai Creek cruise?
It depends on the cruise you book. If you're booking a Dubai Creek cruise dinner, then you can expect to spend about 2-2.5 hours. If you're going for a regular sightseeing cruise, then your trip would last for about an hour.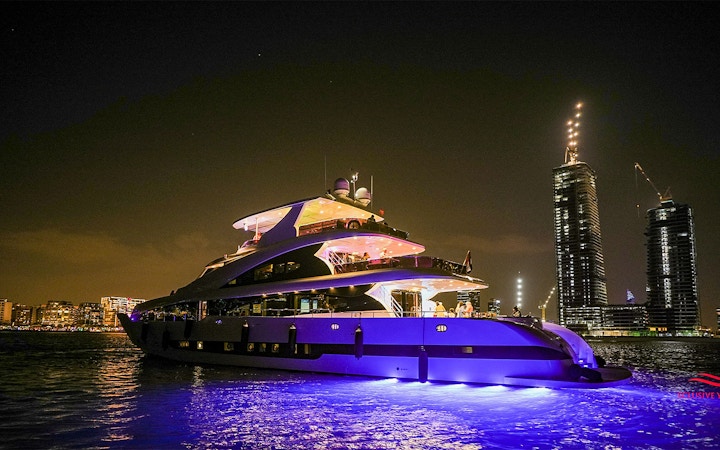 What is the departure point for Dubai Creek dhow cruises?
Most cruises depart from Baniyas Road at Dubai Creek, however, the location can change depending on the one you book. The final details will be confirmed on your reserved ticket.
Where is Dubai Creek located?
How do I get to the Dubai Creek?
The fastest way to get to Dubai Creek is by taking a metro to Union Station. From there, you can simply walk to your destination.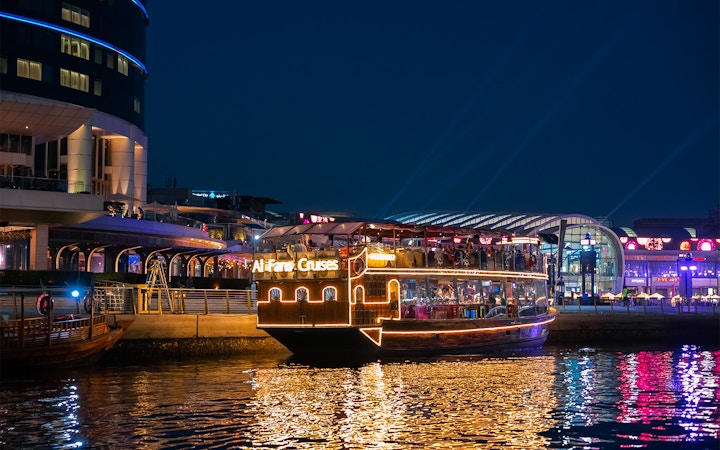 What should I wear on a Dubai Creek dhow cruise?
Guests can wear modest, casual clothing while on a cruise. Pants, shorts, t-shirts, flat shoes or sandals are your best bet. For dinner cruises, smart casuals are the best option.
Are hotel transfers available with Dubai Creek cruises?
Not all cruise bookings include hotel transfers, please check for ones that specifically do, before you book. Hotel transfers are only available from hotels in Dubai and not apartments.
What rules should I follow on a cruise?
Guests are requested to avoid overlooking from the deck, ensure that they maintain social distancing with others and maintain decorum during their experiences.